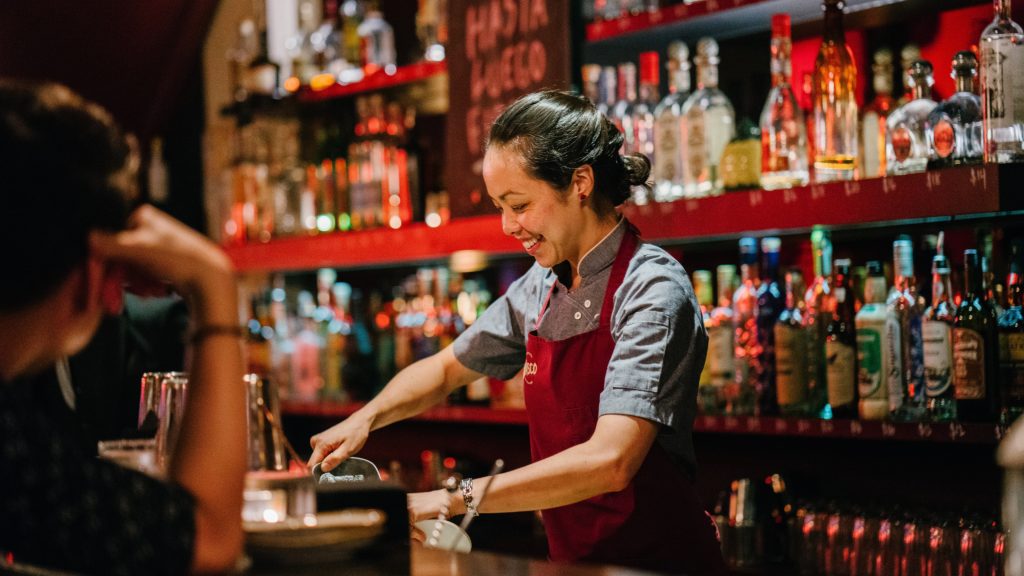 DISPENSING SYSTEMS
The following license types or sublicense types (in arenas, hotels or resorts) must use a calibrated metered dispensing system to dispense the primary spirituous liquor in a mixed drink:
Airport lounge
Banquet
Bar Establishment (equity, fraternal, and bars)
Full Service Restaurant
Hospitality Amenity
Reception Center
Type 4 Package Agency (room service only)
Find a sample form for daily dispensing records on our Forms & Resources page.
VIOLATIONS
The dispensing system must be calibrated to pour not more than a 1.5 ounce quantity of primary liquor. A licensee must install only approved systems for the automated mixing or dispensing of spirituous liquor. Dispensing systems may be of various types including:
Gun
Stationary head
Tower
Insertable spout
Ring activator
These (and any similar type dispensing systems) are approved by the department if it meets the following minimum requirements:
Dispenses spirituous liquor in calibrated quantities not to exceed 1.5 ounces
Has a meter which counts the number of pours dispensed; and
The margin of error of the system for a one ounce pour size cannot exceed 1/16 of an ounce or two milliliters
The licensee is responsible for verifying the system, when initially installed, meets the specifications required. Once installed, the licensee shall maintain the dispensing system to ensure it continues to meet the approved specifications. Failure to maintain the system may be grounds for suspension or revocation of the licensee's liquor license.
Read more about the DABS administrative rules including R82-5-104 on liquor dispensing systems.