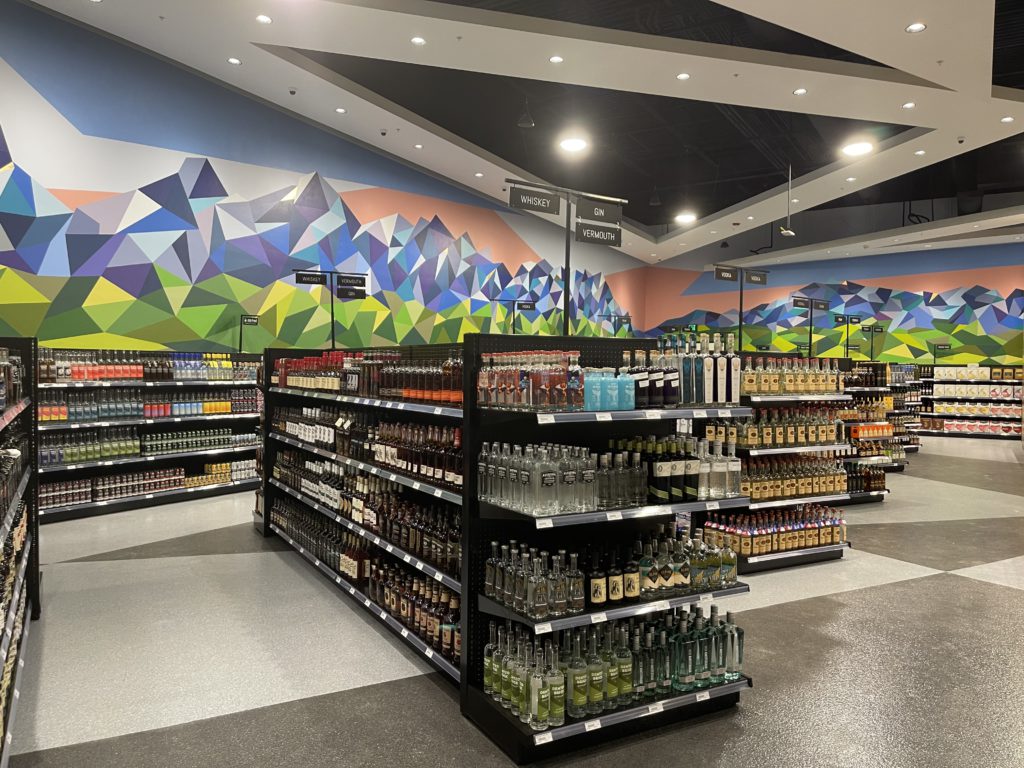 New store features locally made products in first-ever Utah Proud section
Sandy, UT — The newest state liquor and wine store opens in Sandy on Monday, July 31, 2023, located in the Little Cottonwood Shopping Center at 9400 South and Highland Drive. The 14,000 square foot store has the most refrigeration of all state liquor stores and is the first-of-its-kind with a 'Utah Proud' section designated for locally made Utah products. 
"The new Sandy store is the first to be designed with a dedicated 'Utah Proud' section, in which shoppers can more easily find locally made products. We want Utahns and tourists to find items crafted right here in Utah, by passionate entrepreneurs who choose to locate their operations here, contributing to state and local economies," said Clason.
Clason says that in its first year of operation, the new store is expected to generate $5.4 million to the state of Utah for services like transportation and infrastructure, public safety, and education, in addition to more than $1 million in local sales tax revenue to Sandy City and Salt Lake County.
Find local brewers, distillers, cider and wine makers near you.
###